February-March 2023
Next week members will be electing one person to fill a vacancy on the executive board and three members of the Election Committee. To help you make an informed decision, the DFT Election Committee has asked each Executive Board candidate to provide a campaign statement. REMINDER: Voting will be in person at the general membership meeting. Specific details about the voting process will be sent next week by the Election Committee.
Gavin Buckley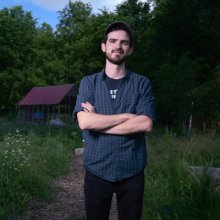 I am running for the vacant seat on the DFT executive board because more than ever we need an organization that's ready to fight. It's a contract year. Vitti is talking cuts. Only a united front of every DFT member can take action to win the contract we deserve. As an executive board member, I will advocate for the creation of a "contract action committee," that would bring members, reps and leaders together to plan such actions.
Last year, I was elected to fill an executive board vacancy so I have experience on that body. I have been a building rep at Henry Ford High School for 3 out of my 7 years of teaching. I have been a delegate to state and national conventions as well as a frequent participant in all manner of union activities and committees.
I look forward to serving the mighty DFT again.
Stephen Conn
This is a contract negotiations year, and we need a big raise because of the 8 % per year inflation rate, and because otherwise DPS cannot attract and retain the teachers, counselors, social workers, substitutes, etc. needed to give Detroit students the lower class size and other forms of attention and help they deserve.
The DFT must return to its former leadership position in the fight to defend public education and achieve racial equality in America. The money that was robbed from DPS by state takeovers and emergency managers must be returned to our schools, especially now that there is a $9 Billon state surplus. The DFT must galvanize the national union and teachers everywhere to fight censorship of lessons, and defend the teaching of the history and current reality of racism and anti-immigrant prejudice in America, and the long, proud history of the struggle for equality.
Rachele Green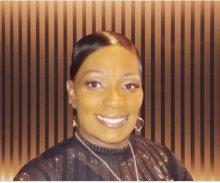 I'm a dedicated School Social Worker and active/loyal DFT Member for 25 yrs. I'm committed to upholding our DFT Union Integrity, Constitution and Bylaws. I'm passionate about promoting unity between our leadership/membership. I will diligently serve for the betterment of our membership, students, schools, and community.  I will work collaboratively to help ensure that the collective bargaining agreement is administered/enforced. I'm determined to make sure that our member voices are always heard.
I have served the membership in the following ways:
-Dedicated former DFT Elected to Board of Trustees 2 yrs.
-Current Social Work Union Rep 6yrs.
-Current SSW Chapter Committee Chair 6yrs.
- Moses Field School Union Committee member 8yrs.
-Union Building Rep/Alternate Rep 4yrs.
-Election Committee Member.
-AFT Delegate.
-Participated in marches/rallies/protest (Detroit/Lansing).
-Participated in DFT/AFT campaigns/calls for action/door knocking/phone banks.
-Organized/Facilitated DFT/SSW Membership Drives.
-Trained Moses Field School Union Rep.
-Attended DFT/AFT Building Rep Trainings with officers.
Thanks for your support.
Kwesi Matthews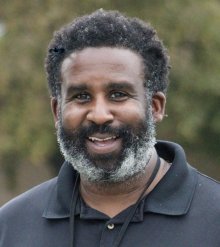 Greetings, my fellow members, I am asking for your vote for executive board member to provide guidance, help find solutions, establish positive relationships, grow our membership, and drive issues to closure that matter most to our school community and the population that we serve. I currently teach science at Crockett Midtown High School of Science and Medicine where I also serve as the Building Representative. I have 15 years of science classroom experience, 4 years as a building representative, and 6 years coaching experience. I bring a wealth of knowledge and experience to help make a meaningful impact and provide direction on the board.

Kimberly L. Mitchell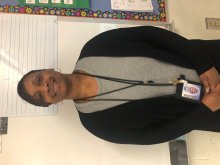 I am Kimberly L. Mitchell a sixth grade teacher at Munger Elementary Middle School. I am proud member of The Detroit Federation of Teachers. As a member of the DFT, I believe that the membership should always be made aware of the current conditions of the union.
Even though we have made great progress within DFT, from increasing wages to making hourly workers to salary workers to being the only school district that negotiated for the membership to stay safe during the pandemic, I believe as an Executive Board Member, we can get even more done for our members. My mission as an Executive Board Member will be: 1) Organizing on behalf of our members, 2) Negotiating fair and competitive contracts, 3) Enforcing collective bargaining agreements, and 4) Bringing unity among our membership.
I look forward to serving as an Executive Board Member. Thank you for your consideration.
________________________________________________________________________________________________________________________
There are six candidates running for election committee. Three of them will be elected to a two year term. The 6 candidates are:
Cheryl Constantino
Hope Gibson
Theodosia Gulley
Tamika Merchant
Jacqueline Robinson
Queen Watkins